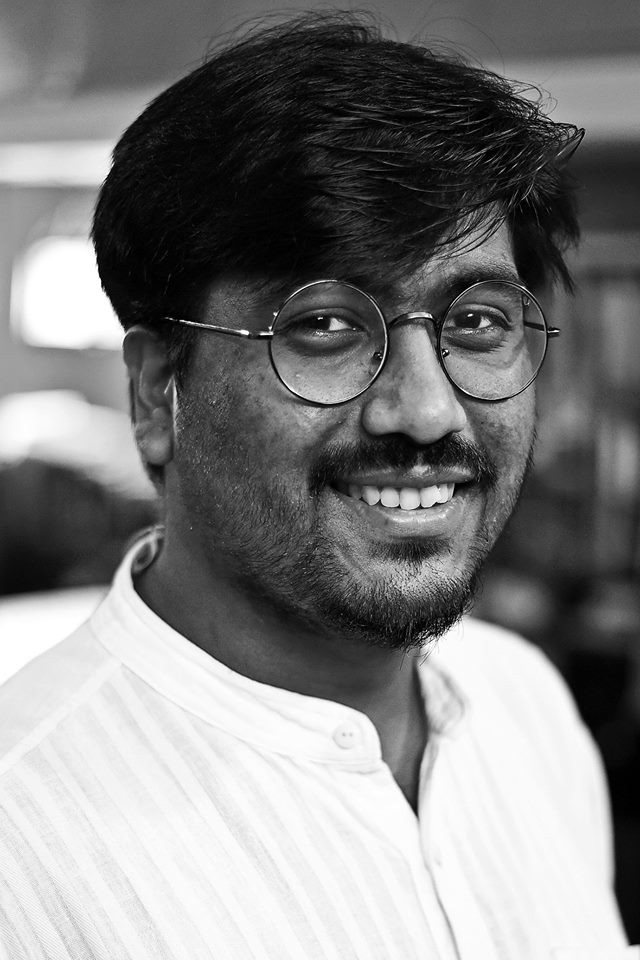 shridhar.sudhir@gmail.com / +91 98998 42119
I am a graduate of M.Des (Film and Video Communication) from the National Institute of Design, Ahmedabad before which I pursued a B.F.A. (Visual Communication) course from College of Art, New Delhi. Hailing from Patna, Bihar, I have spent part of my schooling in a residential school in Pilani, Rajasthan and then in Varanasi, which has given me a broad range of exposures and experiences, which later drove me towards photography, and then film-making. I try to find a contemporary context to my films, and am currently working towards making films which resonate with contemporary issues. I enjoy travelling, photography, art, sports, playing sports, listening to music and watching films, among other things. 
Currently I am working on Directing, Shooting and Editing two documentaries on rivers and environmental concerns and a short documentary for PSBT on a lost script from Bihar called Kaithi. I write, direct, shoot and edit my own films, and am proficient in all aspects of film and video production, including basic sound design and editing. Apart from being proficient in Adobe Premiere Pro and Adobe Photoshop I also know Adobe After Effects and am good with intermediate to advanced motion graphics and compositing. I also do most of my own colour-correction on DaVinci Resolve. I'm an artist, and also sketch and paint in my free time, something which helps me do my own story-boards. 
Filmography 
Hong Kong Baptist University, Hong Kong 2016 
Madhurai International Film Festival, 2016
1st Global University Film Awards, HONG KONG 2018
7th Kolkata People's Film Festival, KOLKATA 2020
WINNER: SILVER OWL
, 11th Cut.in National Students Film Festival, TISS, Mumbai, 2019
SIGNS FILM FESTIVAL, KERALA, 2019
7th Darbhanga IFF, DARBHANGA BIHAR 2020
DADASAHEB PHALKE INTERNATIONAL FILM FESTIVAL, DPIFF
Vibgyor Film Festival, 2016 
Alpavirama Film Festival, NID Ahmedabad, 2016 
Madhurai Film Festival, 2016 
IAS Film Festival, Sarjah UAE 
We Care Film Festival, New Delhi 
Young Achiever Award,
 Woodpecker International Film Festival, New Delhi 2016
Cut.In Film Festival, TISS, Mumbai 2016 
OPENING FILM
, Alpavirama Film Festival, NID, Ahmedabad 2016 
Madhurai Film Festival 2016 
Clapstick Film Festival, SRFTI, Kolkata 2016